This book on CD is no longer available.
To order other products, click This Banner!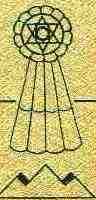 Now available -- A comparison and contrast to myths, legends,& folklores, along with the Holy Scriptures, with diverse worlds' histories, philosophies, religions and ideologies, etc. Compiled by Joshua Moses Bennett ("Cleansing Waters")

Gallery Publishing Enterprises and...

Present
Native American Legends of the Creation
Legends of the Translation of the City of Enoch
The Squamish & Choctaw Accounts of the Great Flood
Sioux Traditions of Giants & the Flood
Choctaw Account of the Tower & Confusion of Tongues
Cherokee & Shawnee Accounts of the Exodus, Crossing of the Red Sea & the Twelve Tribes
Compare Traditions & Laws of New World Natives with Old World Traditions: Marriage & Health Laws
Compare the Ojibwa 12 commandments & the Hebrew 10 commandments...
Cities of Refuge...
Stoning of Adulterers ...
Papago belief that they crossed the ocean by divine guidance, led by a ball which showed the way...
Mention in Papago language this ball was called the "liahona"
Navajo tradition that their people came from the other side of the world via a "tube" (enclosed ships?) - A man & his wife with four sons long ago...
... the two older sons were hunters & wore skins (whose descendents became darker), & made war on the younger brothers who were farmers & herders...
William Penn stated in 1683 that the American Indians looked like the Jews (J. Fitzgerald Lee, "The Great Migration," pp. 124-5, 1932)
Jewish dances are circular as are Amerindian dances...
PLEASE NOTE: This is NOT an audio CD - it is text (prose print) only - for your reading enjoyment!
Please check back often for more about this new book on CD! We are updating frequently. This book cites historical, legend and folklore support for the Bible and the Book of Mormon, noting actual cultural and religious beliefs of native American peoples who stem from Jewish / Hebrew ancestry. If you have any questions, please email us at dustyshot@aol.com or drhcache@webcombo.net.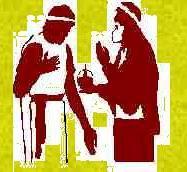 The Liahona - a compass provided by the "Great Spirit" in stories of ancient American peoples.
Gospel of the Great Spirit
~ A book on CD - a collection of American Indian legends which support for the claims of the Book of Mormon, as a testament of Jesus Christ , and the Bible.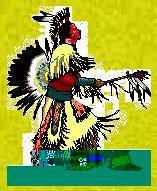 From the Preface... AMERICAN INDIAN RELIGIOUS HERITAGE. Religion is mankind's response to the Creator. There is mystery in all religions and stories that present a cultural history of every people. Because of our basic belief in God, we allow all men and women freedom of religion, a fundamental right guaranteed by the Constitution of the United States of America. This right is guaranteed to all Americans, including the Native American people.
" Elder Wilford Woodruff's journal gives the information on the Pottawatamie chiefs, who came to see the Prophet Joseph Smith during his absence in 1843: At length, on the 2nd day of July, 1843, President Joseph Smith and several of the Twelve met those chiefs in the Court-room, with about thirty of the Elders. The following is a synopsis of the conversation which took place as given by the interpreter: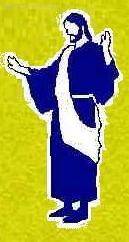 The Indian orator arose and asked the Prophet if the men who were present were all his friends. Answer - "Yes." ________________________________________________________ (Joseph Smith was a prophet of our Lord, Jesus Christ.)
He then said-"We as a people have been distressed and oppressed. We have been driven from our lands many times. We have been wasted away by wars, until there are but few of us left. ________________________________________________________________________________ The white man has hated us and shed our blood, until it has appeared as though there would soon be no Indians left. We have walked with the Great Spirit, and the Great Spirit has talked with us.
We have asked the Great Spirit to save us and let us live; and the Great Spirit has told us that he had raised up a great Prophet, chief, and friend, who would do us great good and tell us what to do; and the Great Spirit has told us that you are the man (pointing to the Prophet Joseph).
We have now come a great way to see you, and hear your words, and to have you tell us what to do. Our horses have become poor travelling, and we are hungry. We will now wait and hear your words."
The Spirit of God rested upon the Lamanites, especially [upon] the orator. Joseph was much affected and shed tears. He arose and said unto them, "I have heard your words. They are true. The Great Spirit has told you the truth. I am your friend and brother, and I wish to do you good. Your fathers were once a great people.
They worshipped the Great Spirit. The Great Spirit did them good. He was their friend; but they left the Great Spirit, and would not hear his words or keep them. The Great Spirit left them, and they began to kill one another. They have been poor and afflicted until now.
The Great Spirit has given me a book, and told me that you will soon be blessed again. The Great Spirit will soon begin to talk with you and your children. This is the book which your fathers made. I wrote upon it (showing them the Book of Mormon). This tells me what you will have to do. I now want you to begin to pray to the Great Spirit. I want you to make peace with one another, and do not kill any more Indians; it is not good. Do not kill white men; it is not good; but ask the Great Spirit for what you want; and it will not be long before the Great Spirit will bless you; and you will cultivate the earth and build good houses, like white men.
We will give you something to eat and [something] to take home with you." When the Prophet's words were interpreted to the chiefs, they all said it was good. The chief asked, "How many moons it would be before the Great Spirit would bless them?" He [the Prophet] told them, "Not a great many."
At the close of the interview, Joseph had an ox killed for them, and they were furnished with some more horses, and they went home satisfied and contented. )Millennial Star; Saturday, October 1, 1859, No. 40., Vol. XXI., pp. 634-635).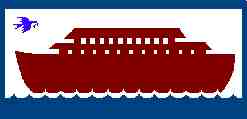 ......... This book cites references to other branches of Hebrew peoples traveling to the Americas in ancient stories told for generations by native Americans ...........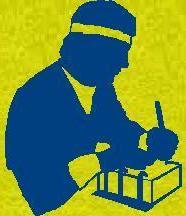 .......... The plates - records kept by the ancient peoples known as Nephite and Lamanites, the descendents of which are now called native Americans or Amerindian peoples. ............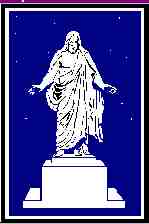 DEDICATED TO. . . Our Father in Heaven, Elohim, Almighty God, the Creator, the God of Abraham, Isaac, and Jacob, (and to) Our Elder Brother--the true Messiah, Jehovah, Y'shua, Jesus Christ, Son of Man, and (to) Our Comforter--the Holy Spirit, the Testator And to all Saints--alive in Christ. ... And to my lovely parents who faithfully supported this work--Page & Allene Bennett
Copyright 1990 by Joshua Moses Bennett - All Rights Reserved (c) 5750-5751
PLEASE NOTE: ******* This author alone is responsible for the contents of this book and is not intended as a Representation of the Official Doctrine of The Church of Jesus Christ of Latter-day Saints.
Need more light ... On any subject? ...
Check THIS out! (If this link does not work, a new page is still under construction.)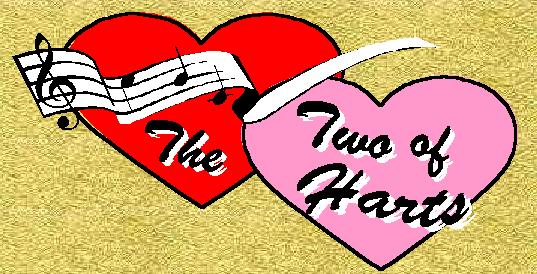 Back to Gallery 2020 !!!!